Portland, OR

Open Days
I garden on a large corner lot, and my garden is all about foliage. Rusty garden art is nestled in amongst the many plants, and a rustic basalt pathway leads you around the house. There are quiet spaces to unwind in the shade and sunny spots to enjoy the uncommon daylilies. The deck, in the middle of lush plantings, is perfect for relaxing.
Directions: From I-5 North or South, take the Rosa Parks exit and head west to Interstate Avenue (Max & New Seasons). Turn left at the traffic light and head south 0.3 mile to Ainsworth. Turn right and head west 0.2 mile to the second, at Campbell. Drive 0.1 mile to the house on the corner of Campbell and North Jarrett. Please park on street. Be certain you are at North Jarrett and not NE Jarrett; both streets have a house at #1825.
Open Days 2018: July 14
Hours: 10 a.m. to 4 p.m.
Admission to this garden is $7 for members and nonmembers without tickets purchased in advance. Buy discounted admission tickets in advance! They can be used at most Open Days to make garden visiting easier. Nonmembers get 6 visits for the price of 5 with advanced ticket book purchase. Members get 50% off ONLY by purchasing ticket books in advance.
This garden allows photography
---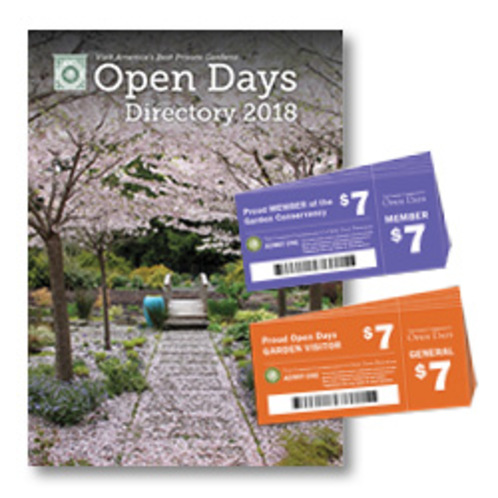 Order Books & Tickets!