York, ME

Plant Collection, Edibles, Open Days
This garden has been evolving over the last fifty years. It surrounds and complements a Georgian-style stone house. There are formal and informal borders, a vegetable garden, orchards, and collections of various flowering trees and shrubs. Apples and pears are espaliered on the house and along the walls of the formal front garden. Water features include a newly expanded pond in the woodland garden, a farm pond with rustic bridge, and the Atlantic Ocean. This treasure is protected by a sculpted arborvitae hedge on the northwest, a mature stand of hickory on the northeast, and an extensive screen of old lilacs on the south. New projects include expanding the collection of magnolias and rhododendrons, introducing hydrangeas, an espaliered pear fence, a woodland walk, a summerhouse with views to the pond and the sea, and replanting the front walled garden. We will be watching for the surprises Mother Nature sends us after such an unusual winter!
Read more about Braveboat Harbor Farm via this feature in Down East Magazine.
Directions: Located off Route 103 South and Braveboat Harbor Road to end of Raynes Neck Road. GPS fails at the end of the paved road. Continue another 0.5 mile, through the white gate. Follow lane to the end. Please park in field below house.
Open Days 2017: June 3 & 4; August 5 & 6.
Hours: 10 a.m. to 4 p.m., except August 6: 12:30 p.m. to 4 p.m.
Admission to this garden is $7 for members and nonmembers without tickets purchased in advance.
Buy discounted admission tickets in advance! They never expire and can be used at most Open Days to make garden visiting easier.
Nonmembers get 6 visits for the price of 5 with advanced ticket book purchase.
Members get 50% off ONLY by purchasing ticket books in advance.
This garden allows photography
This garden is handicap-accessible
Parking is available
---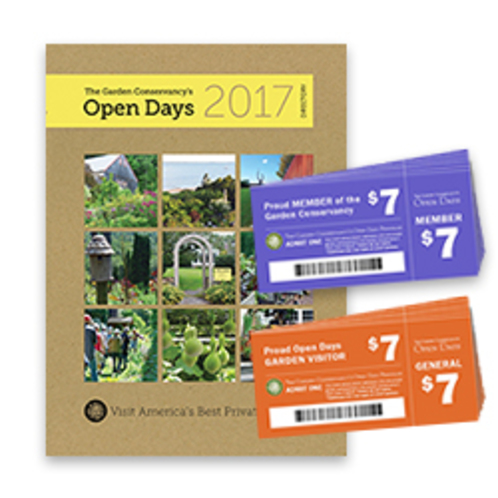 Order Books & Tickets!