Amaranth Organic Gardening
Portland, OR

Open Days
Niblet Palace has been the home and test garden for my landscape business, Amaranth Organic Gardening for the last fourteen years. As my style has evolved to be more ecological and low maintenance so to has the garden. This has involved a shift from a collectors garden of "one off" cool plants (don't worry, there are still lots of cool plants!) to a garden based on ecosystems where the plants themselves have a say in where they grow. I am also shifting away from anything that needs regular pruning to easy breezy plants that take care of themselves. Much consideration is given to plants for pollinators and other living creatures. I have tried to stuff as many features as possible into a standard fifty-by-100-foot city lot. Features include a meadow, some woodland, a vegetable and herb garden, a cutting garden, fruit trees, sunken patio, secret patio, potting bench, fire pit, novelty sized lawn, garden tool studio and more! The garden is named after resident cat Niblet, a stray who found me after emerging from a patch of corn.
Directions: Niblet Palace is one block south of Alberta Street. It's the house at the corner of NE 16th & NE Wygant with all the plants.
Open Days 2018: July 14
Hours: 10 a.m. to 4 p.m.
Admission to this garden is $7 for members and nonmembers without tickets purchased in advance.
Buy discounted admission tickets in advance! They can be used at most Open Days to make garden visiting easier.
Nonmembers get 6 visits for the price of 5 with advanced ticket book purchase.
Members get 50% off ONLY by purchasing ticket books in advance.
This is a new garden
This garden allows photography
This garden is handicap-accessible
---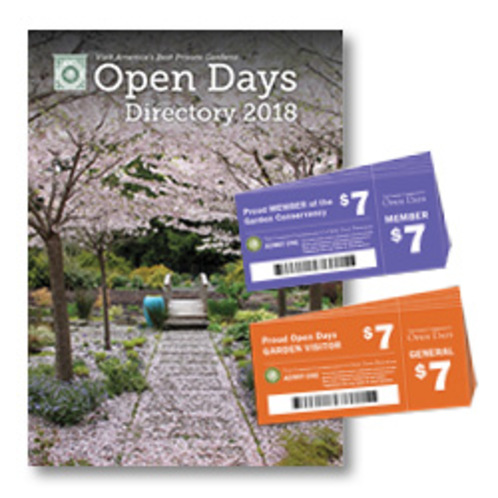 Order Books & Tickets!