Greenwich, CT

Open Days
The owner of this three-and-one-half-acre property is a hands-on gardener who designed the garden herself, often using her backhoe to make her ideas a reality. There is an eighty-foot long mixed border, shade beds featuring choice and unusual varieties, a vegetable/cut flower garden as well as more than 100 peonies for cutting, a greenhouse and many raised beds used for propagation and experimentation, plus an extensive compost area and bee hives.

Directions: From the Merritt Parkway round Hill Road exit. Head north and turn right on the second street to the right. That is Cherry Valley Road. Then turn onto the second street to the left which is Bayberry Lane. We are the last house on the left #12. Please park on the left side of the road.
Open Days 2017: May 21
Hours: 10 a.m. to 4 p.m.
Admission to each garden is $7. Don't forget to buy discounted admission tickets in advance. They never expire and can be used at most Open Days to make garden visiting easier.
---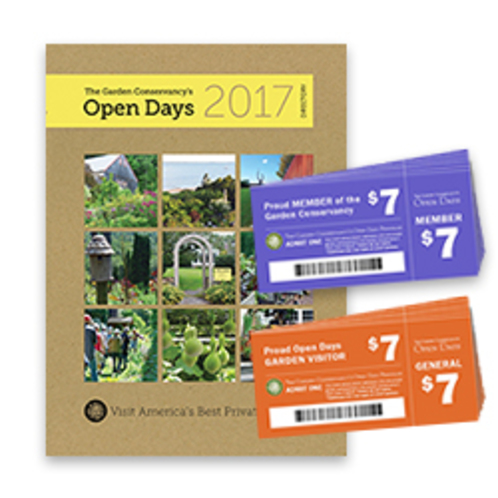 Order Books & Tickets!