Virtual Program: Vaux-le-Vicomte - France's Best-Kept Secret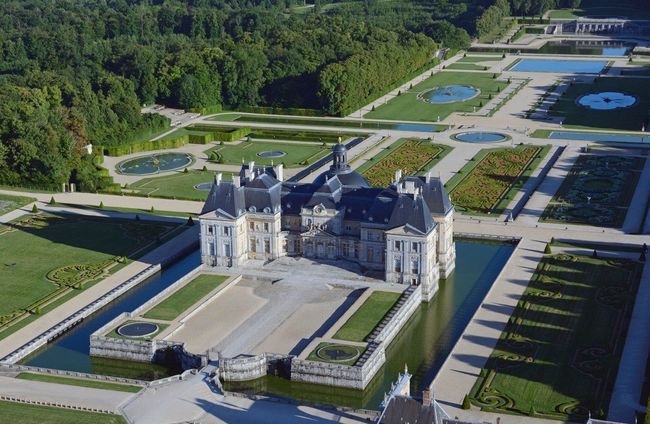 Château de Vaux-le-Vicomte, created in the mid-17th century by a trio of famous creative minds—architect Luis Le Vau, gardener André Le Nôtre, and painter Charles Le Brun—is among the most significant private estates in France. The estate, not as widely known as the Château de Versailles, inspired the design of that famous landscape, which was also created by the same three men.
In this webinar, Alexandre de Vogüé will discuss the estate, and how it influenced design throughout Europe for more than a century.
DATE AND TIME
Thursday, March 18, 2021
2 p.m. Eastern
LOCATION
Live on Zoom
REGISTRATION
Please note that registration will end 24 hours prior to this webinar.
$5 Garden Conservancy members
$15 General admission
ABOUT ALEXANDRE DE VOGÜÉ

In 2011, Alexandre joined the family business at Vaux-le-Vicomte as communications and marketing director. He then became the director of development at the International Friends of Vaux-le-Vicomte Conservancy, a nonprofit organization based in New York City. In recent years, he has assumed responsibility for the collection of art and archives of the château and partnerships with museums and universities in France and abroad, and set up a scientific committee.
Together with his two brothers, fellow fifth-generation owners of their family estate, Alexandre oversees an ambitious restoration program that combines attention to both historical preservation and cultural heritage.
---
Garden Conservancy educational programs are made possible in part by the generous support of the Coleman and Susan Burke Distinguished Lecture Fund, Lenhardt Education Fund, and the Celia Hegyi Matching Grant, with additional support from Ritchie Battle, Mrs. Camille Butrus, Melissa and John Ceriale, and Susan and William McKinley.