Vaux-le-Vicomte: France's Best-Kept Secret - CANCELED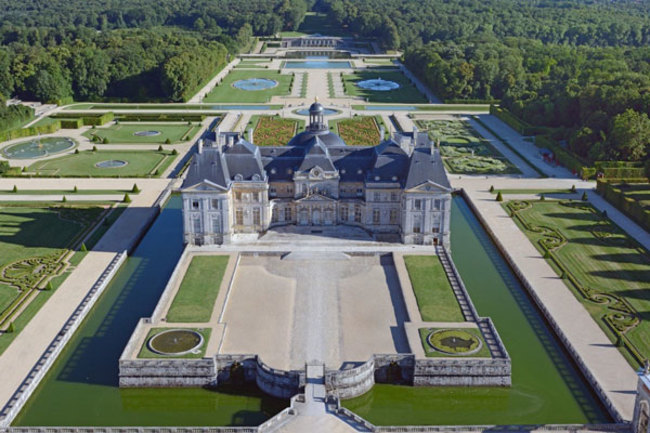 Yeamans Hall Club
Tue, Mar 10, 2020

11:00 AM
After reviewing current news about the spreading of coronavirus (COVID-19), we regret to inform you that we have canceled this event. This does not directly affect other events of the Preservation Society of Charleston or the Garden Conservancy.
In his illustrated talk, Alexandre de Vogüé, co-owner and manager of the Château de Vaux-le Vicomte, will offer insight into the fascinating history of the estate as well as into the contemporary challenges involved in managing the largest private property in France listed as a historic monument.
From 1641 to 1661, what would become the estate of Vaux-le-Vicomte slowly emerged from the earth, 30 miles outside of Paris. It is the fruit of a creative and passionate mind, Nicolas Fouquet, superintendent of finances under Louis XIV, who hired three of the most famous artists of the Grand Siècle – the architect Louis Le Vau, the gardener André Le Nôtre, and the painter Charles Le Brun – to build his château. Vaux-le-Vicomte soon became the model that inspired all of Europe for more than a century. Indeed, Louis XIV was so impressed by it that he decided to surround himself with the same artists to build his Château de Versailles.
During an auction in 1875, a wealthy French industrialist named Alfred Sommier acquired the château and the garden at Vaux-le-Vicomte and undertook many colossal works to restore the estate. In 1968, Patrice de Vogüé, Sommier's great grandson, opened it to the public to offset expenses necessary to preserve the property. Today, his three sons – Ascanio, Jean-Charles, and Alexandre – continue to lovingly care for the property. Their mission is to preserve the splendor of Vaux-le-Vicomte and to help visitors embrace the grandeur of 17th-century France.
This program is presented in partnership with the Preservation Society of Charleston.
DATE AND TIME
Tuesday, March 10
11:00 a.m. Welcome reception
11:30 a.m. Illustrated talk
12:30 p.m. Lunch
LOCATION
Yeamans Hall Club
900 Yeamans Hall Road
Charleston, SC 29410
REGISTRATION
Please note: This event has been canceled.
About the Speaker
In 2011, Alexandre joined the family business at Vaux-le-Vicomte as communications and marketing director. He then became the director of development at the International Friends of Vaux-le-Vicomte Conservancy, a nonprofit organization based in New York City. In recent years, he has assumed responsibility for the collection of art and archives of the château and partnerships with museums and universities in France and abroad, and set up a scientific committee.
Together with his brothers, fellow fifth-generation owners of their family estate, Alexandre oversees an ambitious restoration program that combines attention to historical preservation and cultural heritage.
---
The 2020 Speaker Series is made possible in part by the Coleman and Susan Burke Distinguished Lecture Fund and the Lenhardt Education Fund, with additional support from the Celia Hegyi Challenge Grant and Ritchie Battle.
Portrait photo by Andrew Montgomery