Reimagining Vita Sackville-West's Sissinghurst: A Garden Rediscovered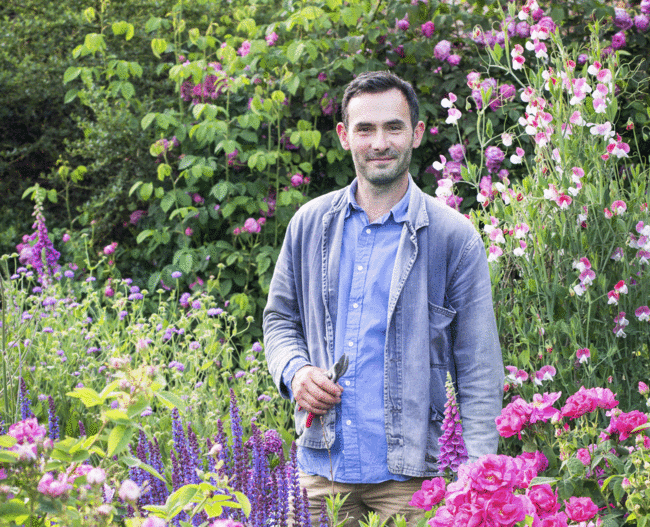 Wilshire Ebell Theatre
Fri, Mar 25, 2022

10:30 AM
-
12:30 PM
In this illustrated talk, Troy Scott Smith recounts his long tenure at Sissinghurst and his efforts to recapture the distinctive vision of its creators, the writers Vita Sackville-West and Harold Nicolson, in the 1930s, as a refuge dedicated to natural beauty. He studied not only Sackville-West's and Nicolson's gardening style, but also their characters, philosophy, and interests, while balancing the reality of hundreds of thousands of annual visitors and the effects of climate change. In the end, Troy shows how he settled on an approach that allowed past, present, and future to co-exist.
DATE AND TIME
Friday, March 25
10:30 a.m. Registration & Reception
11:00 a.m. Illustrated talk and Q & A
LOCATION
Wilshire Ebell Theatre
4401 W. 8th Street
Los Angeles, CA 90005
REGISTRATION
Registration for this event has ended.
PLEASE NOTE: This is an indoor event, so masks and proof of vaccination will be required.
About Troy Scott Smith
One of Britain's best-known head gardeners, Troy Scott Smith, has devoted his career to the beauty and romance of gardening. Since joining the National Trust of England, Wales, and Northern Ireland, in 1990, Troy has led some of the world's most beautiful gardens, among them the Courts (Wiltshire), Bodnant (Wales), and two stints at Sissinghurst (Kent), where he has led a remarkable transformation and restoration of the Vita Sackville-West gardens.
After spearheading a multi-year plan as head gardener at Sissinghurst, which included the recreation of a Mediterranean-style garden from the Greek Island of Delos, Troy left to assume leadership of the award- winning Iford Manor Garden in Wiltshire, near Bath, where he set in motion a ten-year masterplan. After two years, Troy returned to his spiritual home of Sissinghurst.
---
Garden Conservancy educational programs are made possible in part by the Coleman and Susan Burke Distinguished Lecture Fund and the Lenhardt Education Fund, with additional support from Ritchie Battle, Camille Butrus, Courtnay and Terrence Daniels, Celia T. Hegyi, Rise S. Johnson, and Susan and William McKinley.
We are delighted to be partnering with the Ebell for the lecture in Los Angeles.