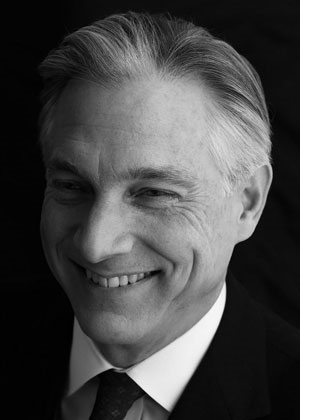 Get to know architect Douglas Wright, subject of our Focus profile in our Society of Fellows May enewsletter.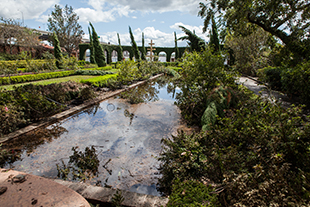 In Jacksonville on Saturday, April 14, 2018, James Brayton Hall announced that the Garden Conservancy will donate $20,000 to the Cummer Museum of Art & Gardens to help the Cummer restore its gardens. The three gardens, listed on the National Register of Historic Places, suffered significant damage when Hurricane Irma hit Jacksonville last September 11. The announcement was made the evening of our Jacksonville Open Day, which was presented in partnership with the Cummer Museum.

Nord Eriksson's drought-tolerant garden was featured in a Los Angeles Times article on our April 22 Open Day in Pasadena. Photo by EPT Design, Inc.

Louise Agee Wrinkle, a Garden Conservancy director emerita and author of Listen to the Land, was featured in the Fellows Focus of the February edition of our Society of Fellows enewsletter.

The Garden Conservancy was deeply saddened to hear of the death of our board member Antonia Hunter Breck on February 21, 2018. We have all lost a wonderful friend.

We are thrilled to announce the US release of The Gardener, a full-length documentary about Garden Conservancy founder Frank Cabot, on March 28, 2018.

East Bay Times, Walnut Creek, CA, reported on the daylong celebration of Ruth Bancroft's life at the Ruth Bancroft Garden on February 17, 2018. Photo by Ray Chavez/Bay Area News Group

Kick off the garden season with our Open Days Digging Deeper spring lecture series in Millbrook, NY! Read more.

Los Angeles-based husband and wife architects Raun Thorp and Brian Tichenor were featured in our December Society of Fellows' enewsletter. Get to know them

The Ruth Bancroft Garden announced the death of Ruth Bancroft on November 26, 2017, at the age of 109 years. A visit to Ruth's garden inspired Frank Cabot to create the Garden Conservancy in 1989. Her legacy continues to inspire people across the country and will live on in many ways, as described in a short tribute video made by the Ruth Bancroft Garden. Photo by Brad Rovanpera

Watch a documentary video of "The Memory of Gardens," a conversation about garden preservation with Christopher Woodward, director of the Garden Museum in London, and James Brayton Hall, president & CEO of the Garden Conservancy. The full one-hour, eight-minute documentary is available for viewing, as well as four short excerpts. "The Memory of Gardens" was presented by the Garden Conservancy at La.venue in Manhattan on November 8, 2017.

Meet Douglas Hoerr, FASLA, partner, Hoerr Schaudt Landscape Architects, and Society of Fellows member. Read his Focus profile, excerpted from our September 2017 Fellows' enewsletter.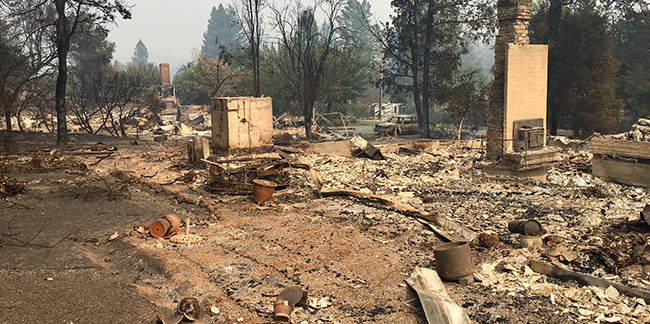 Devastating reports from around the country on the impact of this season's hurricanes and wildfires on people and gardens.
.

On September 9, Maureen and Mike Ruettgers hosted yet another outstanding Open Day at their Gardens at Clock Barn in Carlisle, MA. This Family Time celebration offered something for everyone!

Reports on the impact of this season's hurricanes and wildfires on people and gardens in the Houston area, Florida, and northern California. We will update this report as we learn more about the recovery challenges from Hurricane Harvey, Hurricane Irma, and Napa and Sonoma Valley wildfires this season.

Congratulations to our board member Robert Balentine and his wife, Betty, who were named Preservation Heroes by the Library of American Landscape History and profiled in the summer 2017 issue of View magazine. View also profiled the Southern Highlands Reserve in North Carolina, created by the Balentines. Photo courtesy of the Southern Highlands Reserve.

We extend our deepest condolences to the family of Jack Hyland, a longtime Garden Conservancy friend, member, and Open Days garden host since 2005. Photo courtesy of Hudson Valley Garden Association.

We gathered a few first impressions and personal insights from our organization's new leader in mid-July 2017, seven weeks after his arrival. Read more

Congratulations to Jack Lenor Larsen of LongHouse Reserve in East Hampton, NY, on celebrating his 90th birthday this year! Larsenworld photo.

The regular public schedule at the Chase Garden in Orting, WA, was suspended as of July 1, 2017, while the Garden Conservancy explores alternative scenarios for its future. We are also continuing to maintain the garden, working to expand the conservation easement, and will open to the public for a Foliage Weekend this fall, October 21-22. Tacoma's News Tribune reported on the status of Chase Garden. Photo by the News Tribune.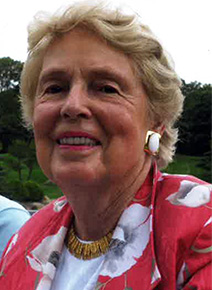 We are deeply saddened by the news of the loss of Janet Meakin Poor on June 21, 2017. A landscape architect, catalyst for the expansion of our Open Days program in the 1990s, former chair of the Chicago Botanic Garden, editor of two books, and a force within the plant world, she will be sorely missed.

Piet Oudolf, Rick Darke, and Lorraine Ferguson joined us in New York City on June 9 for the launch of their new book, Gardens of the High Line: Elevating the Nature of Modern Landscapes (Timber Press, June 2017). See a photo gallery from the event. Watch a few video highlights.

We talked with board member and Fellow Robert M. Balentine about his passion for gardening and his dedication to conservation. Read what he had to say.

Congratulations to Pearl Fryar on receiving a 2017 National Garden Clubs Award of Excellence. GreatBigStory.com has also posted an inspiring, short video about Pearl Fryar and his topiary garden.

An April 27 joint press release from the Chicago Park District, Chicago Parks Foundation, and the Garden Conservancy announced the selection of renowned designer Piet Oudolf to prepare a planting plan for the Jensen Formal Garden at Humboldt Park in Chicago.

Good news! On April 25, the Hannah Carter Japanese Garden was designated a Historic-Cultural Monument by the Los Angeles City Council. Both the house and the garden are now official landmarks.

Congratulations to Peter and Sofia Blanchard, recipients of the Foundation for Landscape Studies 2017 Place Keeper Award for their success in converting Greenwood Gardens into a membership organization open to the public.

Garden Conservancy member, fan, and volunteer Laura Wilson talks about some of her favorite gardens and other highlights of the 2017 Open Days season in a "Cultivating Place" public radio interview on April 6, 2017.

Congratulations to Garden Conservancy board member Robert Balentine and his wife, Betty, who were honored in Atlanta on April 8 by the Library of American Landscape History for their work with the Southern Highlands Reserve in the Blue Ridge Mountains (pictured above). Read more.

Thank you to the Cold Spring Area Chamber of Commerce for naming the Garden Conservancy the 2017 Non-Profit of the Year at the Chamber's annual awards dinner on April 19. Pictured is Winter Hill, our shared headquarters in Garrison, NY.

We are saddened to hear of the passing of Dorrance Hill Hamilton, a loyal supporter of the Garden Conservancy since our founding, and a leading patron of healthcare, education, and the arts—including her lifelong passion, horticulture. Read more in her obituary in the Philadelphia Inquirer.

The board of directors of the Garden Conservancy has enthusiastically approved the appointment of James Brayton Hall, a museum executive and preservationist, as our new president and CEO. He will join the Conservancy on June 1, 2017. Portrait by Brian Jones. Click here to view a short introductory video with James Hall.

Just released! The Illustrated Book of Edible Plants (Gibbs Smith, February 2017), by Jack Staub, proprietor of Hortulus Farm, with illustrations by Ellen Sheppard Buchert. Read more.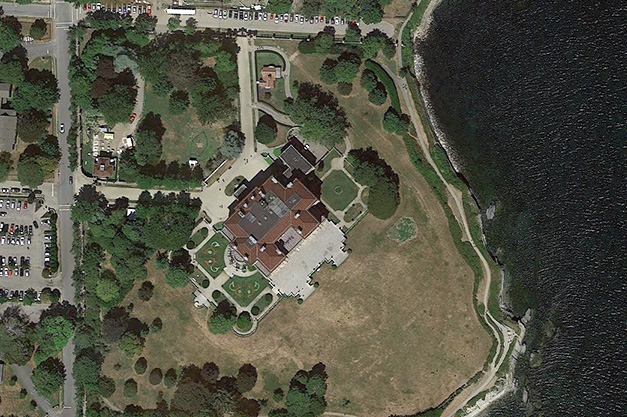 A Garden Conservancy letter encouraged the Preservation Society of Newport County to ensure that the integrity of the landscape at The Breakers in Newport, RI, is preserved. Landscape architecture firm Reed Hilderbrand and the Preservation Society of Newport County wrote letters in response.

In late January 2017, in response to our own letter last October concerning plans to replace the historic Enid A. Haupt garden at the Smithsonian Institution, we received a letter from the Smithsonian from the Smithsonian informing us that alternative master plans are being explored.
---
READ 2015 NEWS<200
Press Coverage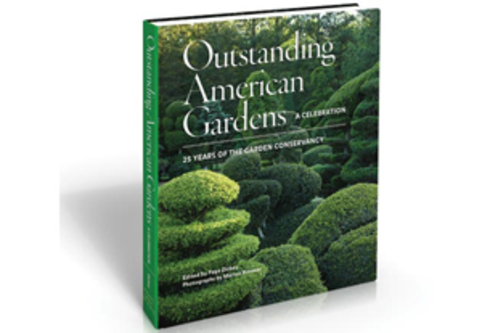 Our Silver Anniversary book is the perfect gift for gardeners!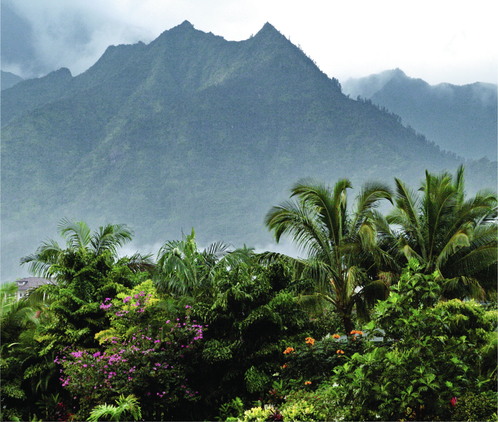 A few personal perspectives
Why Save and Share Gardens?