Meet Jeanne Anderson, self-proclaimed "garden hobbyist" and our latest Society of Fellows Focus interviewee. Read what Jeanne had to say about her love of gardens and what inspires her.

Chase Garden in Orting, WA, opened for the season on March 4. Find out when some of our other partner gardens around the country are opening their gates. Read more

We are currently looking for a part-time assistant to help with our new documentation program, which aims to preserve and share the rich legacy of significant and/or at-risk gardens. Our first documentation project will be the John P. Humes Japanese Stroll Garden in Mill Neck, NY, pictured above (photo by Andre Baranowski). Read more.

Just released! The Illustrated Book of Edible Plants (Gibbs Smith, February 2017), by Jack Staub, proprietor of Hortulus Farm, with illustrations by Ellen Sheppard Buchert. Read more.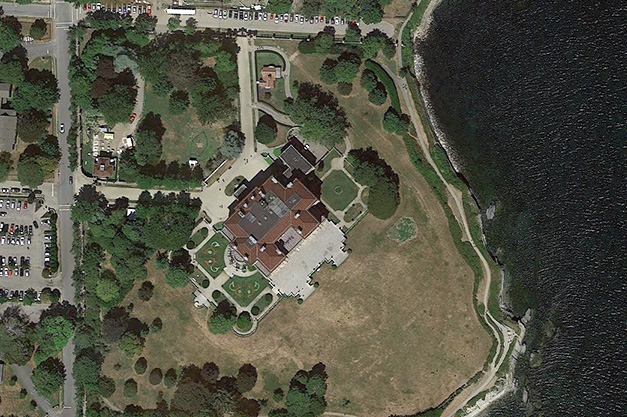 A Garden Conservancy letter encouraged the Preservation Society of Newport County to ensure that the integrity of the landscape at The Breakers in Newport, RI, is preserved. Landscape architecture firm Reed Hilderbrand and the Preservation Society of Newport County wrote letters in response.

In late January 2017, in response to our own letter last October concerning plans to replace the historic Enid A. Haupt garden at the Smithsonian Institution, we received a letter from the Smithsonian from the Smithsonian informing us that alternative master plans are being explored.

We recently spoke with Society of Fellows members and design duo Katie Ridder and Peter Pennoyer about their new book A House in the Country. Read more.



Recently published by Timber Press, The Bold Dry Garden, by Johanna Silver with photographs by Marion Brenner, tells the story of dry gardening pioneer Ruth Bancroft and her creation of the garden that inspired the formation of the Garden Conservancy.

Long-time Open Days regional representative and friend Susan Keirn passed away on September 19, 2016. Susan was instrumental in the development of the Open Days program in southern California and her enthusiam, creativity, and hard work for over a decade made Open Days better for our volunteers and our visitors. She will be missed. Read tributes to Susan from her colleagues.

Last September, we sat down with Society of Fellows members Carolyn Mehran and Vicki Edwards and learned how their friendship and their mutual passion for gardening inspired their blog, The Blissful Gardeners. Read more.

A joint press release on October 5, 2016, announced that the Garden Conservancy is partnering with the Chicago Park District and the Chicago Parks Foundation to revitalize the Jens Jensen Formal Garden at Humboldt Park in Chicago. Read more.

Jenny Young du Pont has stepped down as President and Chief Executive Officer after three and a half years of leading the Garden Conservancy. The board of directors has named her a Distinguished Fellow upon her departure. Read the press release.

At the quarterly meeting of our board of directors in June 2016, a Garden Conservancy grant was approved to support the building of a new Visitor and Education Center (architects' rendering, above) at the garden in Walnut Creek, CA. On July 21, the Ruth Bancroft Garden announced receipt of the grant.

We recently spoke with Garden Conservancy Fellow John Troy, ASLA, about his personal mission to connect people with the world of plants. Read more.

This season, discover the eternally fresh idea of meadows through Open Days and educational programs. All across the country, we are opening a diverse range of private meadow gardens for you to explore. Read more

Greenwood Gardens is abuzz with two new beehive colonies, thanks to their collaborative partnership with Overlook Medical Center in Springfield, NJ. Read more

Hortulus Farm and the Michener Art Museum are presenting sculptures by James Fuhrman from June through October 2016. Read more.


Our deepest condolences to the family and friends of Morris Cheston, Jr., former Vice President and longtime senior member of our Garden Conservancy board of directors, who died on June 5. A memorial service was held on Monday, June 13, in Fort Washington, PA.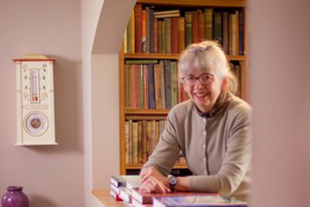 Judith Tankard, distinguished garden historian, author, scholar, and member of our Garden Conservancy Society of Fellows, has donated her extensive collection of periodicals and papers to the Cherokee Garden Library at the Atlanta History Center. Read more in library's spring newsletter. Photo by Eric Roth.

Open Days returned to the San Francisco Bay area in April, featuring five private gardens and a Digging Deeper event. Read more

Nature inspires design through the Artist Residency program at Manitoga/The Russel Wright Design Center. Read more

The Glass Flowers: The Ware Collection of Blaschka Glass Models of Plants has reopened at the Harvard Museum of Natural History. Read more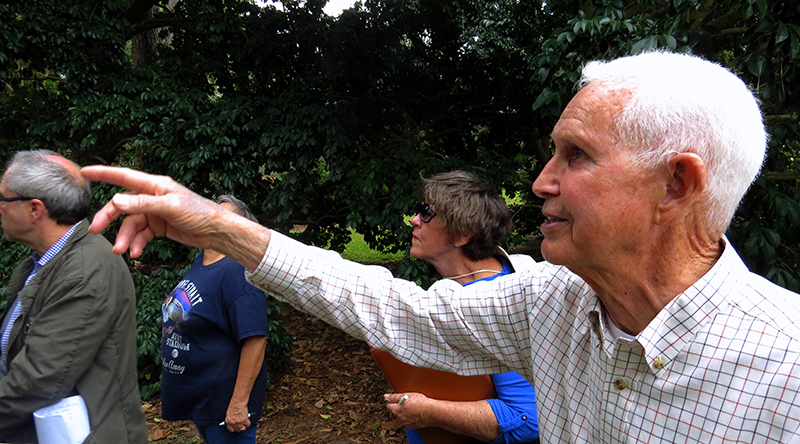 Congratulations to Peckerwood Garden's John Fairey, recipient of the American Horticultural Society's Liberty Hyde Bailey Award. Read more

We talked with architect and our Society of Fellows member Gil Schafer about the synthesis of architecture and landscape. Find out what he had to say.

In All the Presidents' Gardens, garden historian Marta McDowell traces how the White House grounds have grown with America, from Madison's cabbages to Kennedy's roses. Read more about the nation's First Garden.



Garden at Risk: Mukai Farm & Garden. On March 25, The Friends of Mukai group was awarded interim possession of the Mukai House & Gardens. Read more

Billy Krimmel of Restoration Landscaping in Sacramento, CA, won our award at the San Francisco Flower & Garden Show in March. Read more.

We sat down with Daisy Helman, founder of Garden Collage and a member of our Society of Fellows. See what she had to say.

On March 3, Longwood Gardens and the American Society for Horticultural Science announced the launch of Seed Your Future. Read more.


Marco Polo Stufano received the Royal Horticultural Society's Veitch Memorial Award in London on February 26. Read more.
Outstanding American Gardens: A Celebration — 25 Years of the Garden Conservancy
We celebrated our 25th Anniversary with a beautiful book that showcases fifty outstanding public and private gardens. The book was published by Abrams on September 22, 2015, and showcases eight gardens we have helped preserve and 42 of the more than 3,000 private gardens across the country that have been opened to the public through our Open Days program. For a map of all the gardens, sample photos, and more about the book, the photographer, and the editors, click here.
---
EARLIER NEWS FEATURES READ MORE
Press Coverage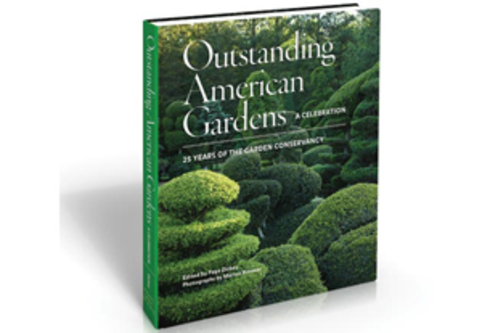 Our Silver Anniversary book is the perfect gift for gardeners!
A few personal perspectives
Why Save and Share Gardens?